Christian Community and Christian Social Network. Welcome to the international Christian online community and Jesus Fellowship! Christian Chat and Christian Forum. Open for all confessions, like Catholic, Protestant, Orthodox and also for people without Faith.
Jesus4ever.com is a Christian online Community with Christian forum and chat group for discussions. As a member you can create your own blog, group or events. It is also possible to upload photos and videos. Anyone who is still single and looking for a Christian partner can use the Community as dating site to find a new love. Talk about God, Faith, Bible, Jesus, Church and the world. You are welcome here at the international Christian online community with Forum and Chat!



The Jesus Community and Christian social network is open for all confessions like Catholic, Evangelical, Orthodox, Free Church, Baptist, Pentecostal movement or another affiliation, everyone is welcome with us, even if you do not belong to any denomination. The focus of this community is on Christian values and content. Find congregations, churches, worship services, prayer groups, Bible meetings, youth meetings, leisure meetings, concerts, parties and other events for Jesus Christ. We see us at the international Christian community and christian chat room for USA (America) and Canada, Australia, Africa and Europe.



Christian Community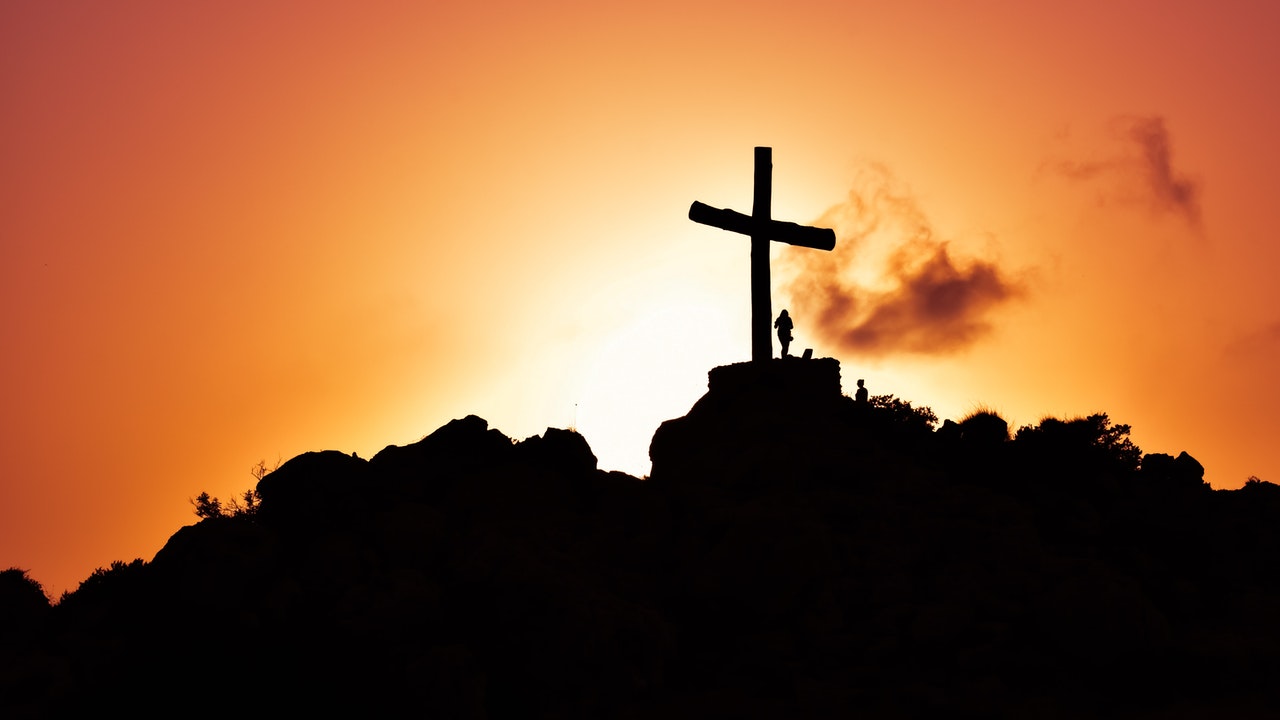 Join or
Login
Christian Community
Connect
Find like-minded people, make new friends, follow interesting authors and stay in touch anywhere with our international christian community!
Share
Bring up the latest news, share interesting articles, exciting websites, cool photos and awesome videos at the christian communty.
Create
Build your social profile, post status updates, write notes, create polls and upload media albums at our christian social network.
Christians from all countries can meet here in our International Christian Community
Christian Community and Fellowship in USA (America) and Canada, Australia, Africa and Europe
In today's fast-paced and often isolating society, the importance of Christian community and fellowship cannot be overstated. Being part of a community provides individuals with the support, encouragement, and spiritual growth needed to navigate life's challenges. It strengthens their relationship with God and offers a sense of belonging. This article will explore the significance of Christian community, ways to foster it, the positive impact it has on individuals, common obstacles, and practical tips to overcome them.
1. Support, Encouragement, and Spiritual Growth:
Christian community and fellowship offer vital support for individuals in their faith journey. When faced with hardships, having a supportive community ensures that no one walks alone. Members can provide a listening ear, practical assistance, and fervent prayers, offering comfort and strength. Moreover, the encouragement received from fellow believers uplifts spirits and rejuvenates faith during times of doubt or discouragement.
Being part of a Christian community also facilitates spiritual growth. Through sharing testimonies, studying God's Word together, and engaging in worship, individuals deepen their understanding of Scripture and expand their spiritual horizons. The collective wisdom and diverse perspectives foster a holistic understanding of God's truth.
2. Fostering Christian Community and Fellowship:
Christian community and fellowship can be fostered through various means, including church activities, small groups, Bible studies, and volunteering opportunities. These avenues offer opportunities to connect with like-minded individuals, build meaningful relationships, and grow both spiritually and emotionally.
Church activities, such as worship services, retreats, and outreach programs, create a shared experience that unifies believers. Small groups and Bible studies allow for deeper connections, as members journey together through life's triumphs and trials. Volunteering opportunities provide avenues for selfless service, enabling individuals to live out their faith while impacting others positively.
3. Impact of Christian Community on Individuals:
The stories of individuals positively impacted by Christian community are numerous. Sarah, a single mother, found solace and practical assistance from her church's support group for single parents. Their prayers, advice, and assistance empowered her to overcome the challenges associated with raising her children alone. John, battling addiction, found strength and accountability in a small group that helped him experience freedom from his destructive habits.
4. Benefits of Fellowship:
Fellowship within a Christian community brings forth numerous benefits. Accountability ensures that individuals remain committed to their faith and make wise choices. Friendship flourishes within these communities, providing companionship, joy, and lifelong connections. A strong sense of belonging helps individuals feel accepted, valued, and loved, regardless of their past mistakes or current struggles.
5. Overcoming Challenges and Obstacles:
Common obstacles to seeking or maintaining community include busyness, fear of vulnerability, and past hurts. To overcome these challenges, individuals can prioritize community by actively participating in church activities, joining small groups, and making intentional efforts to build relationships. Trust and vulnerability gradually develop as members share their lives, seek guidance, and support one another.
6. Active Participation and Contribution:
To actively participate and contribute to a Christian community, individuals should invest in genuine relationships, praying for and supporting one another. Volunteering and serving others within the community or through outreach initiatives are practical ways to demonstrate love and live out faith.
Conclusion:
Christian community and fellowship hold immense importance in today's society. They provide support, encouragement, and opportunities for spiritual growth. By fostering genuine relationships, participating in church activities, and actively contributing to the community, individuals can experience the benefits of accountability, friendship, and a sense of belonging. Remember, God designed us to thrive in community with one another. Prioritize Christian community and fellowship, and discover the transformative power of connectedness in your faith journey.
The christian Community connect you with other christians worldwide: Afghanistan Albania Algeria Andorra Angola Antigua and Barbuda Argentina Armenia Australia Austria Azerbaijan Bahamas Bahrain Bangladesh Barbados Belarus Belgium Belize Benin Bhutan Bolivia Bosnia and Herzegovina Botswana Brazil Brunei Darussalam Bulgaria Burkina Faso Burundi Cabo Verde Cambodia Cameroon Canada Central African Republic Chad Chile China Colombia Comoros Congo Costa Rica Côte d'Ivoire Croatia Cuba Cyprus Czech Republic Democratic People's Republic of Korea (North Korea) Democratic Republic of the Cong Denmark Djibouti Dominica Dominican Republic Ecuador Egypt El Salvador Equatorial Guinea Eritrea Estonia Ethiopia Fiji Finland France Gabon Gambia Georgia Germany Ghana Greece Grenada Guatemala Guinea Guinea-Bissau Guyana Haiti Honduras Hungary Iceland India Indonesia Iran Iraq Ireland Israel Italy Jamaica Japan Jordan Kazakhstan Kenya Kiribati Kuwait Kyrgyzstan Lao People's Democratic Republic (Laos) Latvia Lebanon Lesotho Liberia Libya Liechtenstein Lithuania Luxembourg Macedonia Madagascar Malawi Malaysia Maldives Mali Malta Marshall Islands Mauritania Mauritius Mexico Micronesia (Federated States of) Monaco Mongolia Montenegro Morocco Mozambique Myanmar Namibia Nauru Nepal Netherlands New Zealand Nicaragua Niger Nigeria Norway Oman Pakistan Palau Panama Papua New Guinea Paraguay Peru Philippines Poland Portugal Qatar Republic of Korea (South Korea) Republic of Moldova Romania Russian Federation Rwanda Saint Kitts and Nevis Saint Lucia Saint Vincent and the Grenadines Samoa San Marino Sao Tome and Principe Saudi Arabia Senegal Serbia Seychelles Sierra Leone Singapore Slovakia Slovenia Solomon Islands Somalia South Africa South Sudan Spain Sri Lanka Sudan Suriname Swaziland Sweden Switzerland Syrian Arab Republic Tajikistan Thailand Timor-Leste Togo Tonga Trinidad and Tobago Tunisia Turkey Turkmenistan Tuvalu Uganda Ukraine United Arab Emirates United Kingdom of Great Britain and Northern Ireland United Republic of Tanzania United States of America (USA) Uruguay Uzbekistan Vanuatu Venezuela Vietnam Yemen Zambia Zimbabwe